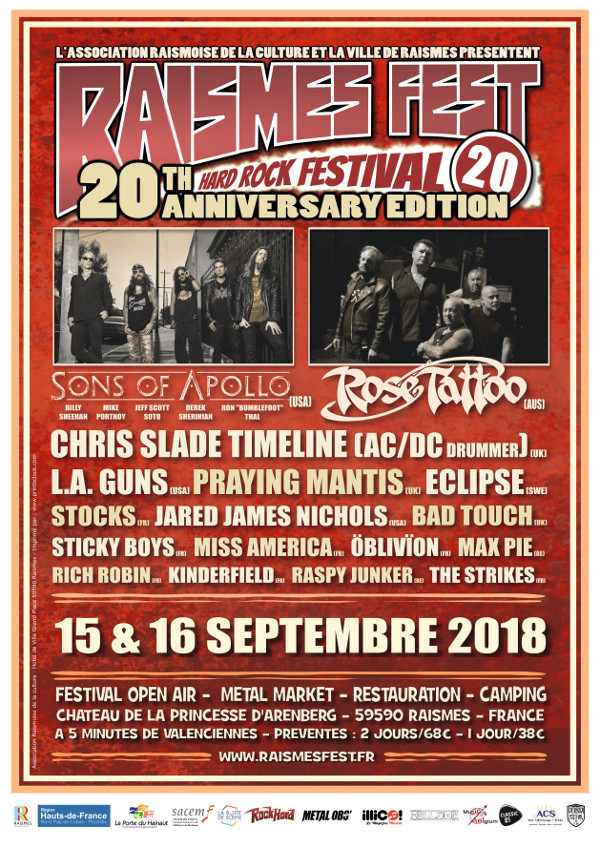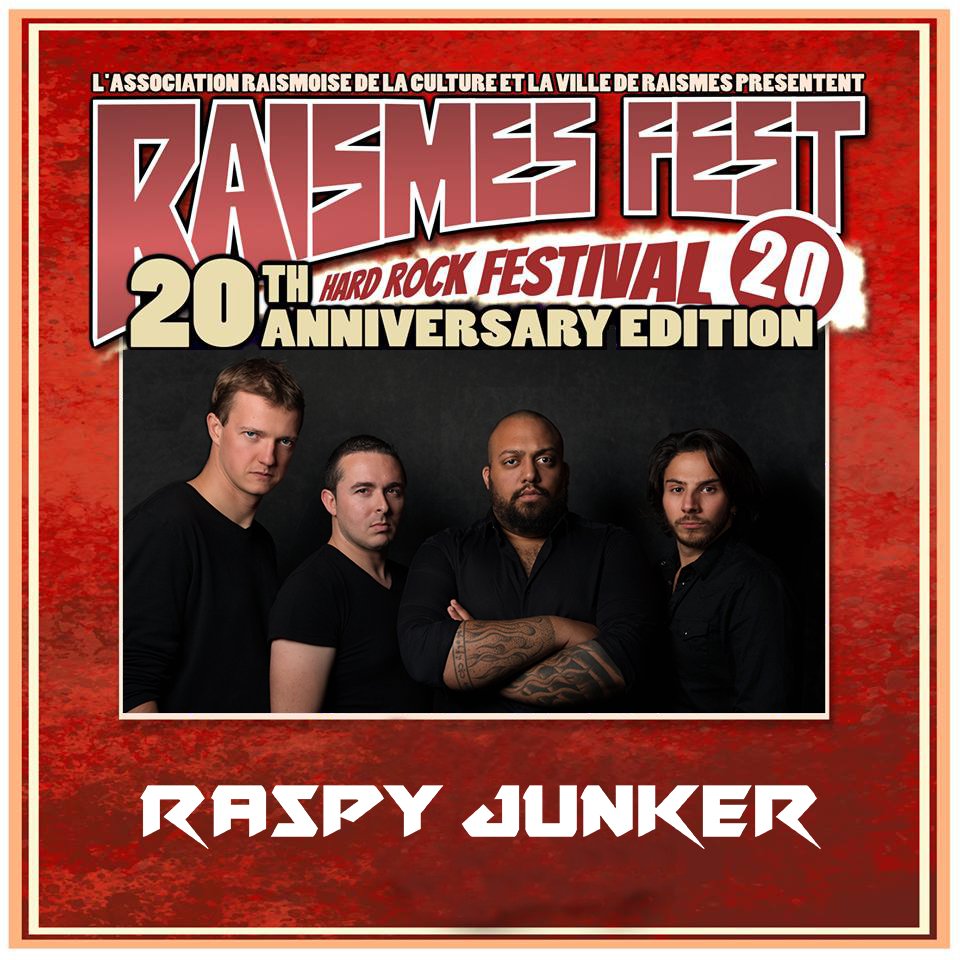 Related show
Ce week-end c'est le Raismes Fest, le festival metal du Nord.
La programmation est belle.
Les têtes d'affiche sont :
Rose Tatoo, groupe Australien formé en 1976 souvent comparé à AC/DC qui a influencé de nombreux groupes.
Sons of Appolo, super groupe avec notamment Ron Thal, ancien guitariste des Guns N' Roses mais aussi des anciens membres de Dream Theater, Journey, Alice Cooper, Kiss, Mr Big… Du lourd on vous dit !
LA Guns qui était le groupe d'origine des membres des Guns N' Roses et qui fusionna à l'époque avec Hollywood Rose (d'où les Guns N' Roses…)
Chris Slade Timeline, groupe de Chris Slade, batteur de AC/DC de 1989 à 1994 et en 2015 !
Et dans tous ça, vous retrouverez bien évidement Raspy Junker dès Samedi à 13h30.
A ne pas louper donc…
La sélection de la Voix du Nord du festival : (On est dedans !)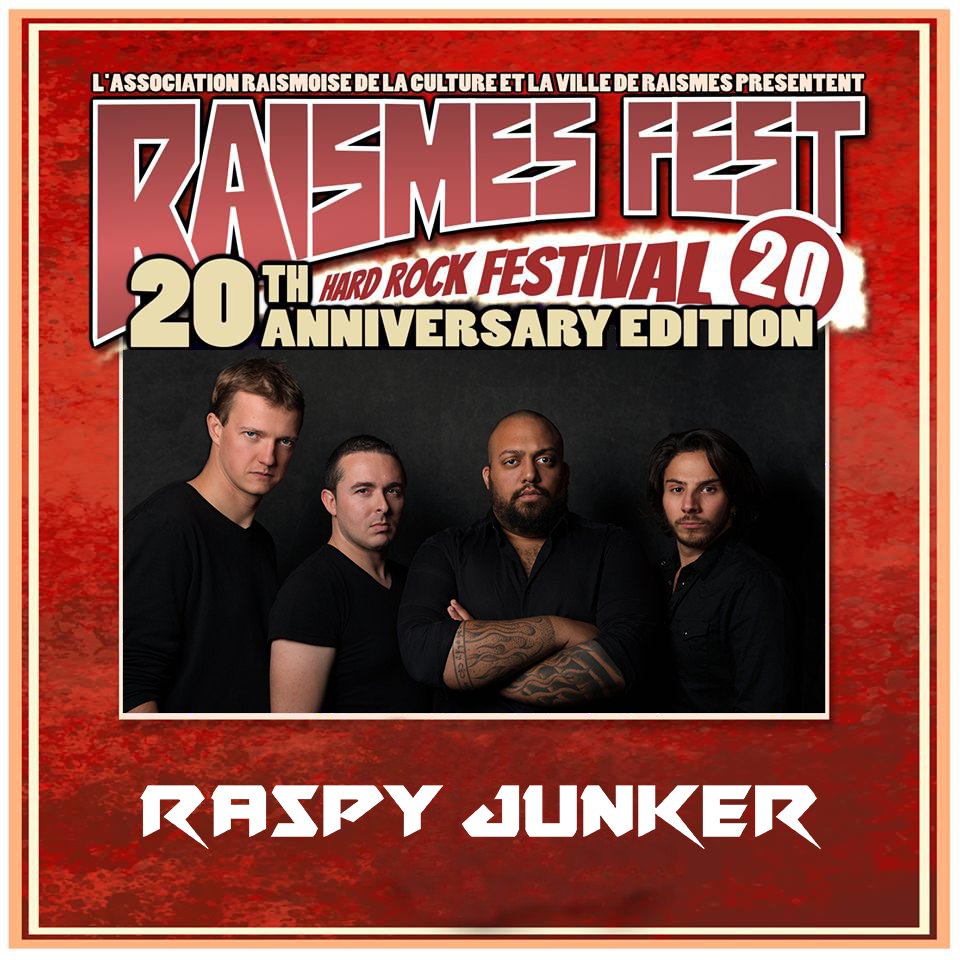 Notre passage au Ch'ti Rock festival a convaincu les organisateurs de nous retenir pour la Raismes Fest !
C'est donc avec un grand plaisir que nous nous joindrons à Sons Of Apollo, Rose Tatoo, L.A. Guns, Chris Slade Timeline (batteur de AC/DC) et bien d'autres groupes pour cet excellent festival.
Ça se passe dans la ville de Raismes à côté de Valenciennes.
Le festival se déroule sur 2 jours le 15 et 16 Septembre.
Nous monterons sur scène le dimanche 16 Septembre.
On compte sur vous !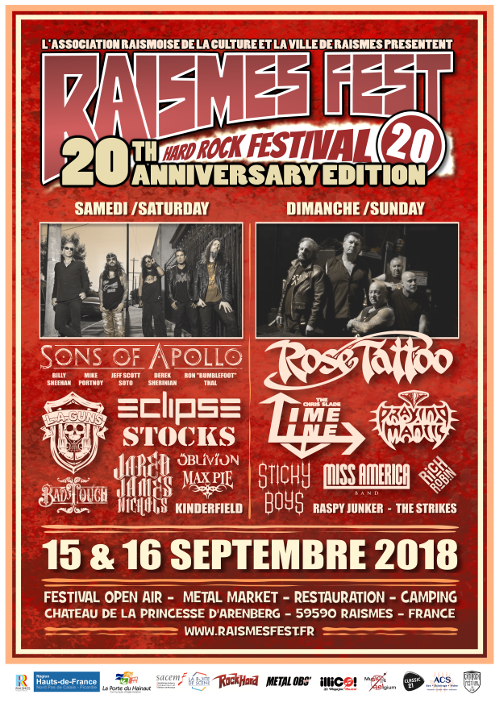 Edit this setlist | More Raspy Junker setlists
Related show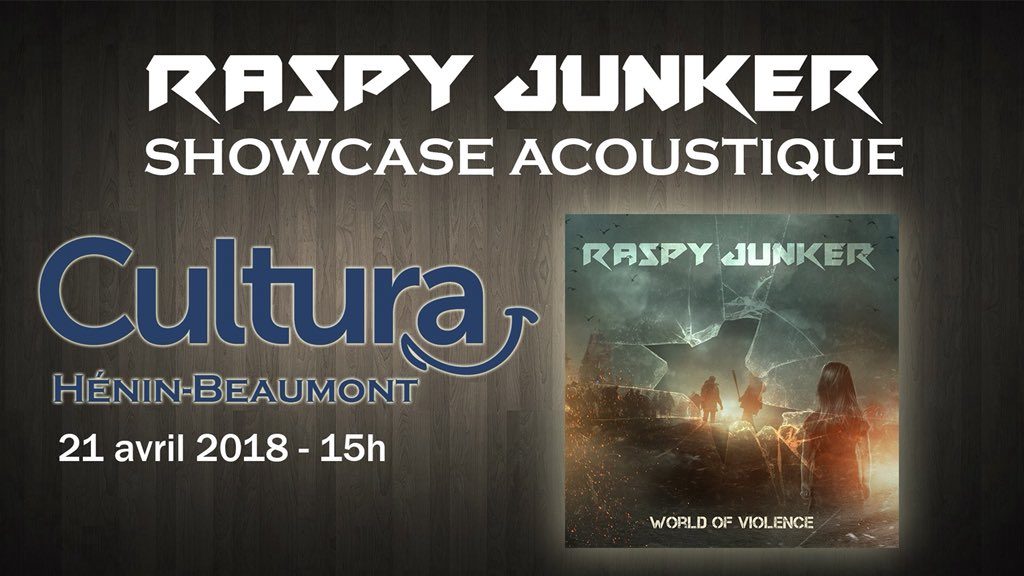 Related show